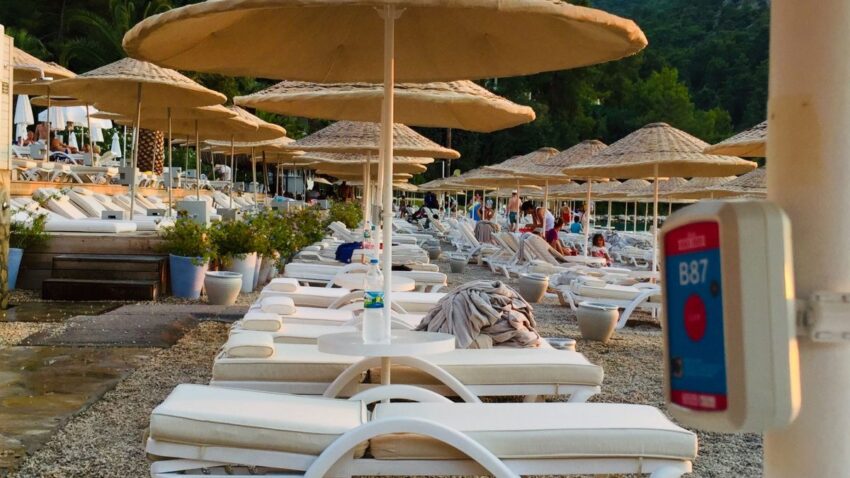 SADE Facility Management Solutions are an increasingly popularized area of interest for many sectors including IoT. IoT offers alternative mechanisms to make buildings more sustainable, smart and productive with simple, low-cost sensor devices provide valuable real-time contextualized data. In a connected building, the system enables building management companies to deliver various services using SADE IoT platform.
Smart button devices are one of the simplest connected devices in the world where the device can be used by clients to communicate instantly with facility management companies with a single touch of button. Smart button devices can be installed throughout the office, or at any place where the service is. On printers, in supply cupboards, in communal areas that require cleaning and ongoing maintenance, Smart button devices can be installed to notify facility managers when stock is running low or when manual intervention is required.
This not only allows the managers to make real time follow up of the stocks and/or any type of errors within the facility, it also allows them to make the process of reordering and replacement easily on time. Thus, while facility managers reduce the costs through the help of the connected devices, the stakeholders and clients also have increased satisfaction in all services they receive from the companies.
By FMS, the companies improve their estate efficiency and ensure operational continuity in several ways. Altering energy usage in response to signals from energy suppliers to ensure lowest possible costs, reducing energy waste by optimizing building systems, such as utilities or HVAC systems, to match occupancy patterns, using intelligent sensors to detect temperature changes, energy consumptions, or other abnormalities and alert operational systems to take action before system damage occurs enables companies to improve efficiency and optimize operations. Monitoring and adjusting building systems, such as lighting, and providing real-time security and surveillance services that enhance safety for all are among other advantages of smart facility management.
SADELABS Facility Management System and the sensors we use offer an integrated real-time location system solution for location intelligence and inventory positioning, suitable both for indoor and outdoor environments. We furthermore monitor asset usage and movement in real time, quickly locate assets and use historical data to improve asset utilization, improve safety and mitigate risks. We enable companies to know where their employees are at all times, deliver safety information and track lone workers. Therefore, we help the companies to digitally transform themselves for a more sustainable and fruitful work environment.